Ask Grandma Questions, Make Suggestions or Share Your Ideas
It's easy to contact and ask Grandma questions perhaps make suggestions and share some ideas or wisdom. Everybody has wisdom to share why not share it with Grandma's Wisdom? I'd even appreciate if you'd take a little bit of your time to just say hello.
I love hearing from anybody that visits my website. By asking Grandma questions it lets me know what kind of information you're looking for when you visit Grandma's Wisdom. Together we can build an holistic website that anybody would be comfortable visiting when looking for information.
As you browse around Grandma's Wisdom you'll notice that it's a fairly new website but growing day by day. There are many more topics and pages of interesting subjects to write about and as this website grows you'll be amazed at all the information you'll have at your fingertips.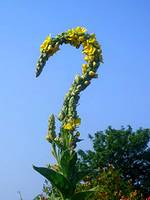 As you can see by the way I address myself on this website I refer to myself as Grandma. But if you're more comfortable addressing me by my first name, it's Patty. A few of my grandchildren address me as Grandma Patty.
I really am a Grandma in fact I'm also a Great Grandma! With 11 grandchildren and 7 great-grandchildren I'm used to answering plenty of questions. Relationships are built on asking and answering questions, being open to suggestions and listening to new ideas. Your feedback is important to me so please know that I will answer your questions or comment on your suggestions as quickly as I can. I have done everything I can think of to make contacting me as easy as possible. The only thing I ask in return is that you browse through the questions already asked so I'm not answering the same questions over and over This is time I could be building new pages with information I want to share.
Just fill out the form below with anything that's on your mind. And please feel free to comment on any questions or suggestions offered by visitors, this can be fun and exciting for all of us to interact and get to know each other. I have already learned so much from vistors to Grandma's Wisdom
Don't Be Shy Add Your Two Cents!

The older you get the more you realize life is a continuous journey of learning. I can't imagine going through a day without learning something new. Sometimes what you learn might seem insignificant today but may be a steppingstone to what you'll learn tomorrow.
Maybe you've seen "The Secret" or read the book. While watching the DVD I realized, everything I was learning I already knew, like most people I just needed it reinforced. Focusing on your positive thoughts and following your gut feelings is what your life journey is all about. Everyday we can all find something to be thankful for, we can find a bit of beauty and innocence in everyone.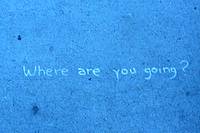 Different areas of Grandma's Wisdom are topics that have either fascinated me enough to take the time to research online, buy the book or simply ask someone for their expert advice. Since I'm from the Baby Boomer generation, I have a lot of friends that are grandmas and have a lot of life experiences. I don't claim to be a know-it-all nor do I claim to be an expert on any one subject. I just believe that what us Grandma's have experienced in our lives should be documented and shared with each other and future generations. We can all help each other get over those humps along the way and find an easier solution.
So just take a few minutes out of your time today and ask Grandma questions or offer your own two cents. Wisdom comes from all ages, even children teach us valuable lessons. We're all here to learn from each other, why not take advantage of the technology today and use it to our advantage? Eventually I'll be posting your questions, tips, and tricks or your thoughts to share with the world.
Don't be shy I'm really a nice person! Just fill out the form below, it's that simple!
Ask Grandma A Question
Do you have a question for Grandma or maybe a suggestion to improve Grandma's Wisdom?
What Other Visitors Have Asked or Suggested
Click below to see questions or suggestions from other visitors to this page...

Ask Grandma a Personal Question
Are You Curious?
It seems a lot of stay-at-home moms are looking for ways to make some extra income. I'm also hearing from people just like me, trying to figure out how to live on their retirement. We all need some kind of security, a home business to build and call our own.
Just click on this link Grandma's Business Wisdom or click on the button to the left "About Grandma" this is where I explain to you how I started building websites and making money from home.
You'll also find E-Books and links to explain how you can do exactly what I have done. It's easy once you make your mind up to accept the E-books and Video Training Materials. There is also a form to email Grandma (that's me) and ask questions or concerns about building your home business.