Trust in Grandma's Wisdom
A COMFORTING and SIMPLE GUIDE to
UNIQUE HOLISTIC ALTERNATIVES
Grab your favorite drink and relax as you enjoy the convenience of having Grandma's Wisdom at your fingertips.
Just like any typical Grandma I'm here to offer you endless advice and suggestions on just about any topic.
You'll find a lot of old-fashioned home remedies, herbal advice, simple tips and easy tricks for your home, garden, family and pets.
Once you start exploring this website you'll quickly discover I really am a Grandma. I'm a real person only trying to share the knowledge and tips I have gained over the years. I don't pretend to be a know-it-all. I would never give a diagnosis or try to act like your medical provider. Try to think of me as a grandma always there to give a few tips and maybe a little advice that just might make your life a little less stressful.
Even though you'll find light and fluffy topics to make you smile and give you some food-for-thought. You will also find wisdom on topics like:
This is only a handful of the pages you'll find as you search through Grandma's Wisdom. I'm adding new pages all the time, so mark this website in your favorite places, come back often and join in the interactive areas.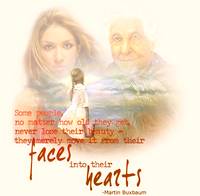 Discover Endless Tips and Tricks and Wise Words of Wisdom!
God never intended for us to take life so seriously. Take the time everyday to take a relaxing deep breath, hug your family, smile at a stranger, and find something beautiful in your day.
The concept of Grandma's Wisdom is meant to be available when you need a friend, maybe a little advice, or just something comforting to read.
Nothing comforts me more than to read books and favorite quotes by Wayne Dyer, like the quote below.
"Heaven on Earth
is a choice you must make, not a place we must find."
— Wayne Dyer: Motivational author and lecturer
Searching through the information highway can be a tedious journey. It can take precious hours, even days to find answers to simple questions. It can become especially tedious when a family member needs a home remedy right away to get them through the night or weekend.
Grandma's Wisdom is here to take the burden of your worry and give you simple answers to your stressful questions.
I have been adding sections that will allow you to interact with others that have found comfort and inspiration visiting Grandma's Wisdom.
Take a few minutes to introduce yourself and become an active member of Grandma's small community. We would love to hear from you and hope you share your own little tips of wisdom at:
Together we'll be able to build a website that will inspire families all over the world to find comfort and peace of mind while visiting Grandma's Wisdom.


IF YOU ENJOY VISITING THIS WEBSITE, HELP OTHERS FIND OUT ABOUT IT. If you have a blog or website, or know someone who does, please consider linking to me. Add me to your Facebook, your Myspace, Tweet it...well, I'm sure you get the idea. Every link helps Grandma to keep this site growing.
You can also help others find this site by bookmarking it at your favorite social bookmarking engine.
Don't Forget to Subscribe to "Grandma's Secret Tips & Simple Tricks" Newsletter!