Grandma's & Your Money Saving
Tips & Tricks
Do you have a few money saving tips to share with the world? Or maybe you know some time saving tips you'd enjoy sharing. Read what other visitors have shared, interact and take a moment to make a comment on a tip that interest you. There's always a way to join us and allow us to get to know you.
Do you have tips on budgeting your household expenses?
Do you think of yourself as being frugal, have you figured out a way to save on food, clothing, gas, or vacations that you could pass along?
Have you figured out a handy system to use coupons?
Are your recycling and finding ways it can save you money or time?
Can you offer some tips on investing, contributing to your retirement or bank savings in this tough economy?
Do you have a knack for saving time, keeping a schedule or keeping organized?
Are you noticing a musty smell in your clothes closet? Just place a couple of pieces of chalk in a cloth bag and hand it in your closet, this will eliminate any dampness that is settling in your clothes.
To prevent painted cement basement floors from peeling try painting the floor with white vinegar first, then once the vinegar dries apply your coat of paint to the floor, I think you'll be pleasantly surprised at the outcome.
The next time you wash your drapes add 1/4 cup of white vinegar to the rinse water, this will really soften the drapes and make the color bright and fresh.
If your dishwasher is looking stained and dingy inside just add 1 cup of Tang to your dishwasher and run it through the cleaning cycle. It will not only remove the stains and brighten the inside it will also freshen the stale smell.
If you only have a half a load of dishes in your dishwasher and don't plan on running it until the following day just sprinkle some baking soda in the bottom to eliminate odors overnight then when you have a full dishwasher just run the cycle as you always do. The baking soda will wash away with the dirt on your dishes.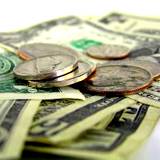 Now we both know you'd love to join in and help us out here, there's no reason to be shy. Most of all, don't fret over making this more complicated than it is. I've done everything I can to make it as easy as writing an email to a friend and with just a click of a button to send it off. I'll even let you know when you submission is published and when someone makes a comment on your tips.
As an example of what we're hoping for, I'll be the first to share some of my own money saving tips and some tips regular visitors to Grandma's Wisdom sent to me. I'm sure these tips will help many visitors save money and most important, some tips will help protect your family.


Simple Money Saving Tips & Tricks
The first two tips are the most important tips I ever received. They will not only save you money, they will protect your family.
I'm sure many of the tips listed below will have you smacking yourself on the forehead, like I did, and saying, "Now why didn't I think of that?"
You may think you are keeping your dryers lint filter clean by removing the lint off your dryer screen, but did you know that lint also gathers down deep below the lint screen and in the bottom of your dryer? This requires special tools to get down deep inside to get the lint out, but well worth the purchase because it will prevent dryer fires. Plus it will save you money on your gas or electric bills!
Speaking of lint screens, did you know that when you use dryer sheets they will put a plastic coating over your lint screen? Yep, after awhile it will cause your dryer to over heat and prevent the air from flowing through. This can also cause fires. So try to remember to clean your lint screen with warm water and dish soap (to cut the grease), at least once a month. To make sure it's clean of the plastic film run clear water through the screen, if the water gets through so will your dryer air. Here again you will save money on your gas or electric bill and also you won't have to call a repairman to figure out why your dryer keeps overheating. Most important, it will avoid fires!
I reuse the plastic bags I get from the grocery store to line my small waste cans in every room. It helps keep the waste cans clean, recycles the plastic bags and saves money on buying plastic can liners.
Did you know that those big bottles of hair conditioner that you put aside for one reason or another can be used to shave your legs? It will help your razor to glide smoothly over your legs and keep your legs from getting dried and flakey. So you not only save money on shaving gel you also save money on moisture cream.
When you buy a container of cake frosting take the time to empty it into a bowl and use your mixer to whip it, it will go almost twice as far when making cupcakes or double layer cakes. Plus you'll not only save money you'll also save on consuming calories.
If you store your opened packs of cheese in aluminum it will not only keep your cheese fresh, it will also prevent it from getting moldy.
Put a coffee filter inside your cast iron skillet before storing it. It will keep it dust free and it will absorb any moisture you may have left inside. Who needs a rusty cast iron skillet?
Don't you just hate how the dryer eats up socks? To prevent a drawer full of odd socks just ask everybody in the house to fold their socks together before putting them in the hamper. this tip has made a huge difference in my house.
OK, now it's your turn. Don't forget, visitors from all over the world will read your tips, so no matter how insignificant the tip my seem to you it may really help someone else.
Just fill in the simple form below and click submit.
Your Money Saving Tips
Share your money saving tips, it's so easy, just type a quick tip and click.
What Other Visitors Have Said
Click below to see contributions from other visitors to this page...

Return to Grandma's Wisdom Home