Share Your Home Remedies with
Grandma and the World
Grandma has been sharing quite a few of her own favorite home remedies, now it's time to share some of your own. It's easy and fun to interact with people all over the world. Read what other visitors have shared so far, make a comment or share a home remedy your family has used.
Have you wondered why home remedies are becoming more and more popular? Could it be that people are getting sick and tired of trusting the drug companies? We all know how often the FDA approves a drug only to find out within a short period of time those drugs are being recalled due to their dangerous side effects.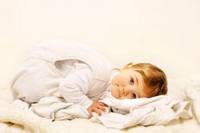 Are you sick and tired of trusting your child's life to these drug companies? Look at the most recent warning by the FDA. After giving children over-the-counter cold medicine for years all of a sudden they come out with a warning not to give it to children under 6 years old. Is it really safe for children over 6 years old?
Here's the perfect place to:
Give your opinion about cold medicine
Tell us your viewpoint on dangerous side effects of drugs
Share you favorite home remedy
Keep us informed on any new warnings
Share any horror stories you my have heard of dealing with side effects
Read what other visitors have wrote
Believe me, people will read what you have to say!
We can all join together and give each other advice, encouragement and opinions. It's so easy to do, just type. It's no more difficult then sending email to a friend. Just go to the form below and start typing!
Share Your of Home Remedies
Home Remedies come from many sources. Do you know of any home remedies you can share with Grandma's Wisdon? Join the movement and help fight the drug companies. Share your story!
What Home Remedies Other Visitors Have Shared
Click below to see contributions from other visitors to this page...

DISCLAIMER:
The statements made here have not been approved by the Food and Drug Administration. These statements are not intended to diagnose, treat or cure or prevent any disease. This notice is required by the Federal Food, Drug and Cosmetic Act.




Return from Share Your Home Remedies to Grandma's Home Remedies

Return to Grandma's Wisdom Home