Authentic Italian Kitchen
Creating an authentic Italian kitchen begins with choosing the right meats, cheeses, olives, oils, and sauces. Authentic Italian recipes are easy once you learn the simple tips and learn to keep the main ingredients and spices on hand. This allows you to create a healthy delicious meal for your family by just throwing a few ingredients together.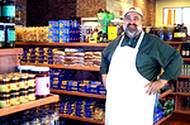 The best place to buy your ingredients for Italian recipes is a neighborhood Italian Specialty Shop. Most of the food you will find there is imported from Italy. If you don't have access to this type of luxury then by all means you can buy what you need at your grocery store. Many of the bigger grocery stores handle authentic Italian food. At first you may take awhile by reading the ingredients on different products to insure you're getting the best ingredients, the time will be well spent once you learn which products are superior.
The main products you'll want to stock your Italian kitchen with are different shapes of pasta. Of course the best pasta is homemade. Visit Grandma's Real Simple Tips on Cooking Pasta for an authentic Italian Pasta recipe and what ingredients to look for when buying pasta in a box or bag.
Keep a large container of Pure Virgin Olive Oil on hand. Authentic Italian Recipes always taste best with pure virgin olive oil. It not only has the best flavor, it's also the healthiest oil you can eat. You can also use olive oil for so many beauty treatments. See Grandma's Home Remedy for Dry Skin and also Grandma's Home Remedy for Dandruff and Dry Itchy Scalp.
Invest in a dark malt vinegar for the best Italian salad dressing, and don't forget the marinated black and green olives!
Choosing and Storing The Best Italian Meats and Cheeses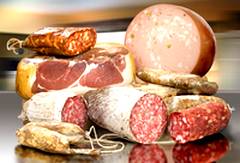 There are such a wide variety of delicious Italian meats and cheeses to choose from. As mentioned above it's always best to buy what you are looking for at your local Authentic Italian Store. If you don't have access to an Italian store, at least find a local butcher shop to buy your meat. It's always so much fresher and most likely the meat is raised locally. The supermarkets have a bad reputation for having their meat shipped in from packing plants and who knows how it's shipped and refrigerated. Besides the shipping worry, most of these animals are pumped full of hormones and antibiotics. Always try to buy your meat locally if you can. Remember, you will never regret buying the best for you Italian kitchen.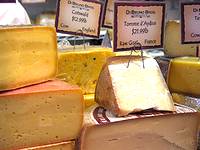 Unless you are planning on using your cheese for sandwiches or favorite recipe that day for a meal, don't get your cheese sliced. It will keep much fresher if you buy your Italian cheese in a chunk. Especially Parmesan or Romano Cheese, you will be surprised at how much better it tastes when you grate it yourself over your spaghetti or soups. Some other good Italian cheeses to keep on hand are Mozzarella, Cheddar, and Sharp Cheddar. These chesses can be used in a variety of Italian recipes. Even when a recipe calls for another kind of cheese you can always substitute with one or all of these three cheeses.
Keep a good supply of fresh onions, garlic, and peppers, organically grown vegetable are always the freshest and healthiest. These are not only used in most Italian recipes they make a nice decoration for an authentic Italian Kitchen.
Invest in Sea Salt it's so much healthier to use sea salt in your cooking and on your table. Except for when you are boiling water to cook your pasta, feel free to use regular table salt, it saves on the expense.
The best way to store you fresh meat and cheese is to invest in a good Food Vacuum Sealer. At first this might seem like a big expense but it's one investment that will pay for itself. You'll be surprised at how much fresher and how much longer you can keep your food either frozen or in the refrigerator.
Stock your Italian Kitchen spice rack with spices like Rosemary, Ginger, Oregano, Parsley, Cinnamon, Pumpkin Pie Spice, Dried Chili Pepper, Basil Leaves and Dill.
A good rich wine is another good investment. If you are buying wine for a recipe don't buy a cheap wine, buy what you would drink at your meal. Your food will taste so much better. My family prefers local wines, you'd be surprised at how much better the wine makers have gotten in your local area.
Once you get your authentic Italian kitchen ready and well stocked you're ready to start trying some of the best Authentic Italian Recipes from Grandma's Kitchen.


DISCLAIMER:
The statement's made here have not been approved by the Food and Drug Administration. These statements are not intended to diagnose, treat or cure or prevent any disease. This notice is required by the Federal Food, Drug and Cosmetic Act.



Return from Grandma's Italian Kitchen to Grandma's Kitchen Wisdom

Return to Grandma's Wisdom Home